While fall in New Orleans may look and feel much different than in years passed, the flavors remain the same! It is easily one of the most delicious times of the year. Seasonal favorites like gumbo and oysters come around, annual events and fests, and specialty menus are just a few things cookin' this fall in NOLA.
Usually, we have to wait until the end of Summer to welcome COOLinary back, but not this year! From October 19-November 22, you can find the same decadent dining deals you've come to love during the month of August updated for fall with multi-course seasonal offerings and weekly themes from New Orleans classics to po-boys, gumbos, and more. 
Two, three and four-course lunch, brunch, and dinner menus under $40 can be found throughout the city. See who's back for an encore HERE.
Known as one of the four Grand Dames of New Orleans' fine dining, Broussard's is celebrating 100 years of Creole cuisine. In honor of the occasion, they're offering specially curated prix-fixe menus highlighting some of the native foods that made it such a world-renowned restaurant.
The Pecan Centennial Menu will be featured from September 14 - November 30. Chef Jimi Setchim proves that Louisiana's indigenous nut can go far beyond pies and dessert toppings with menu highlights including Gulf Shrimp & Sweet Potato Gnocchi, Oxtail Soup, Beef Tartare and more. Check out the full menu HERE, or better yet, make reservations for dinner at Broussard's and try for yourself.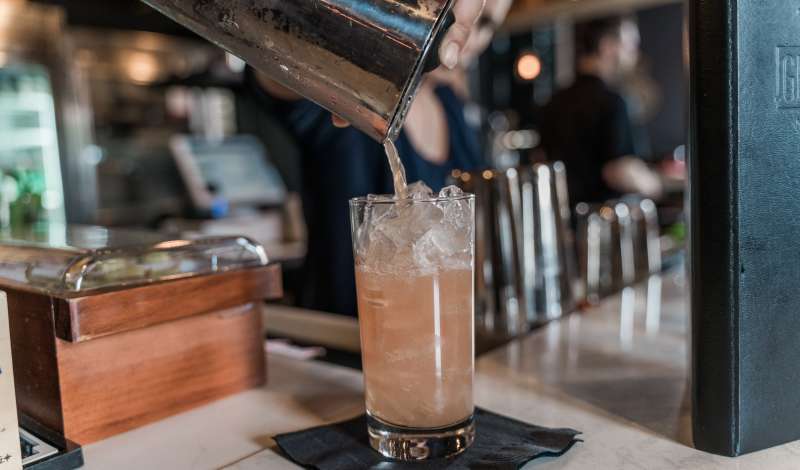 Justen Williams
Chef Eric Cook's beloved Magazine Street eatery is opening its doors during the month of October for a new and intimate fall dining series. Each evening will include a four-course meal curated by Chef Cook with fine wine and cocktails pairings from rotating spirits.
The exclusive event has 14 seats available each evening at $120 per person. You can learn more and purchase tickets HERE.
Culinary Attractions
In New Orleans, a meal is more than just a hot plate. We're the cocktail capital of the world and home to endless Creole and Cajun delicacies. Dining in NOLA is deeply rooted in tradition and history - from our red beans on Monday to our Holy Trinity ingredients that we swear by. Learn more about what it means to eat in New Orleans by paying a visit to the Southern Food & Beverage Museum or the Sazerac House.
Oysters
No-matter the day of the week, oysters are a good idea in New Orleans. October and November are "R" months, which means the oysters are especially flavorful. Check out our top oyster happy hours and get slurping.
Try New Restaurants
You might not be able to teach an old dog new tricks, but you can always show an old foodie a new restaurant! Try some Honduran-inspired creations by Chef Melissa Araujo like Dulce de Leche -filled Churro donuts at her new cafe Alma (opening Sept. 27). Casual American classics at the new Mid-City hotspot perfect for family and friends - Trep's. Or a Medeterian meal at Saj along Magazine Street.