There's endless reasons to book a trip to New Orleans in the summer. There are things to do for every type of traveler - the solo traveler, the festival lover, the foodie, the family. Summer is the unofficial season of deals & discounts in the Crescent City - from hotel bargains to month-long restaurant specials, it's possible to do an extravagant summer vacay in NOLA on a budget. Because of all of this, we've created this handy guide to New Orleans summer travel for you. Read on for how to make the most of your PTO during the summer months, whether you're taking a family trip or a solo getaway.
Eat like royalty for a bargain
There's no better time to try out some of NOLA's most legendary restaurants than during the summer. August in New Orleans marks COOLinary Month, when participating restaurants (and there are usually 100+) create custom, prix-fixe menus for lunch and dinner all month long. So you can eat at a historic, elegant French Quarter restaurants like Antoine's, Garden District culinary landmarks like Commander's Palace or a trendy, contemporary restaurant like Top Chef Nina Compton's Compere Lapin for a steal. Coolinary is not to be missed if you enjoy fancy food without fancy prices.
Attend a summer festival
If you're traveling in June, be sure to attend Oyster Fest, where you can eat the coastal delicacies raw, fried, chargrilled, and by the dozen. In quirky New Orleans fashion, you'll be able to catch an oyster shucking contest, an oyster eating contest (yup, you read it right), and a largest oyster contest. Other niche fest favorites in June include French Market Creole Tomato Fest & Louisiana Cajun Zydeco Fest, where you'll dive right into staples of NOLA's food and music. Pride in New Orleans is in June too, and the Pride second line is unlike any other.
July in NOLA is when things really amp up. ESSENCE Fest, the largest celebration of African-American music & culture in the country, happens every 4th of July weekend. Grammy-winning artists headline every year, so snag your tickets fast. Other July highlights include Tales of the Cocktail, and Bastille Day.
And finally, August. New Orleans' end-of-summer events are sure to keep away your back-to-school blues. Pack your white linen for Whitney White Linen Night, an evening of Arts District exploring. Pack your red dress (and sneakers) for Red Dress Run, a fundraising race in downtown New Orleans. Attend Dirty Linen Night or Downtown Music and Arts Fest. Experience Running of the Bulls (NOLA style, featuring Roller Derby Girls). And finish off summer like nowhere else in the world with Southern Decadence over Labor Day Weekend - one of the most celebratory, colorful, and unique LGBTQ+ events in the world.
Explore NOLA's great indoors
Besides COOLinary, New Orleans summers provide tons of opportunities to snag great rates wherever you go. August is Museum Month, so with the purchase of just one museum membership, you can access any participating museum's exhibits for free. If you're a Louisiana resident driving in for a NOLA vacation, you can also take advantage of "Be a Tourist in Your Hometown." Any type of establishment (galleries, cooking glasses, attractions, bars, hotels… you name it) can offer a unique discount to Louisiana residents all through August. So Louisiana license holders, book your stays stat.
Summer Packages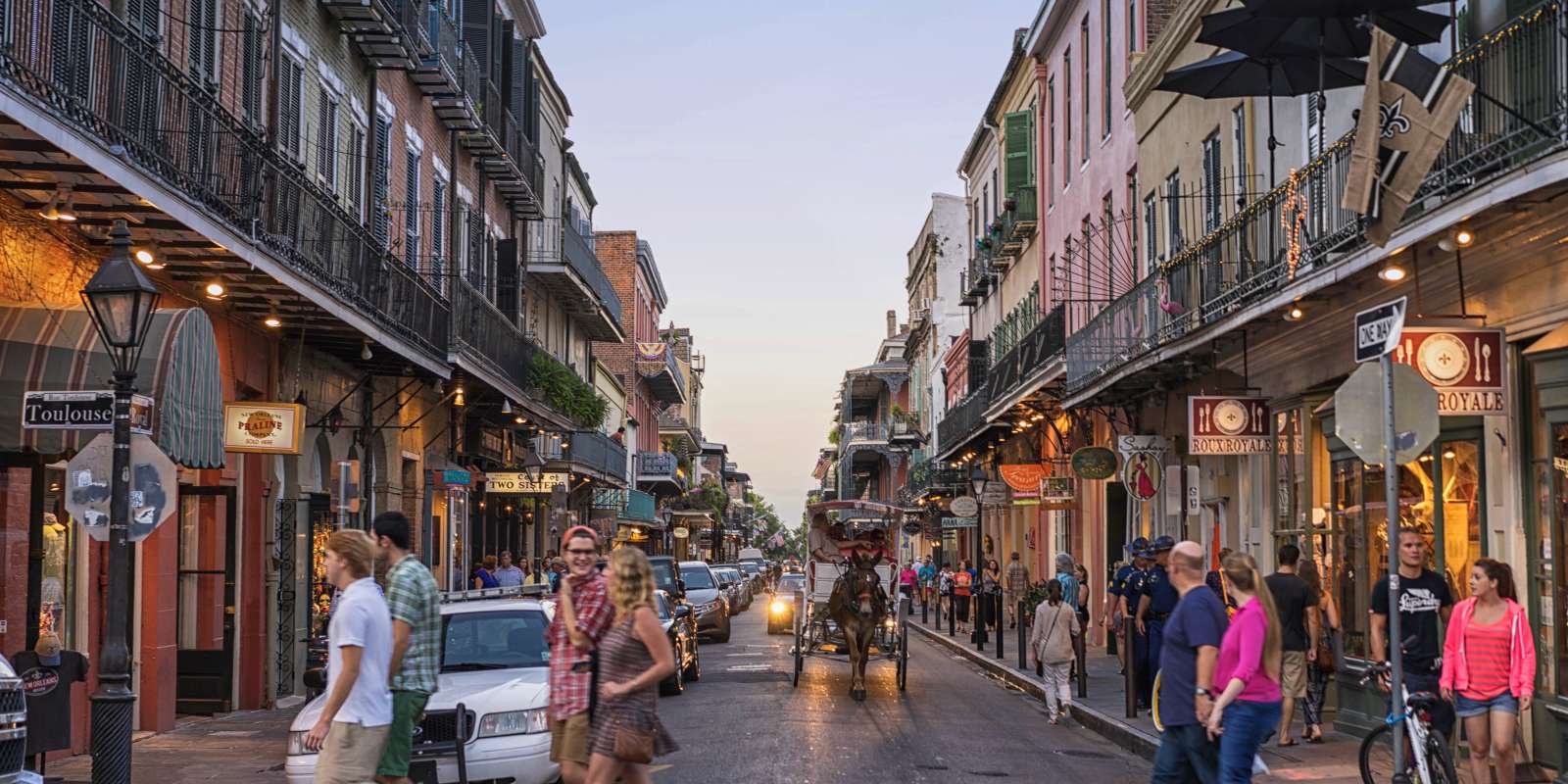 From custom packages to curated itineraries, plan the perfect getaway with our guide to summertime in New Orleans.