There's endless reasons to book a trip to New Orleans in the summer. There are things to do for every type of traveler - the solo traveler, the festival lover, the foodie, the family. Summer is the unofficial season of deals & discounts in the Crescent City - from hotel bargains to month-long restaurant specials, it's possible to do an extravagant summer vacay in NOLA on a budget. Because of all of this, we've created this handy guide to New Orleans summer travel for you. Read on for how to make the most of your PTO during the summer months, whether you're taking a family trip or a solo getaway.
Eat like royalty for a bargain
There's no better time to try out some of NOLA's most legendary restaurants than during the summer. Kick off summer with Restaurant Week New Orleans from June 21-27, where diners can enjoy a two-course lunch for $25 or less or a three-course brunch or dinner for $45 or less. So you can eat at a historic, elegant French Quarter restaurants like Arnaud's or Garden District culinary landmarks like Commander's Palace for a steal. Later in the summer, COOLinary will launch, which follows a similar model. Stay tuned for more details on dates, prices and participating restaurants. Restaurant Week and COOLinary are both a must if you enjoy fancy food without fancy prices.
Attend a summer festival
Hogs for the Cause kicks off the summer festival season in New Orleans as one of the first in-person festivals to resume since March 2020. Attendance limits and other safety precautions will be in place at this festival and all the other festivals following it. Enjoy the best of barbecue while raising funds for families of children with pediatric brain cancer at Hogs for the Cause, this June 4-5. 
Later that month, indulge at NOWFE, the New Orleans Wine & Food Experience, from June 8-13. Over the week, participate in wine dinners, labs, tastings and other one-of-a-kind experiences unique to the festival. Go from sampling sweet indulgent dessert wines or participating in an oyster workshop to checking out the French Quarter's most impressive wine cellars. 
Satchmo SummerFest, the French Quarter festival dedicated to music legend Louis Armstrong, is scheduled for July 30-August 1.
Other festivals typically held in the summer, such as Essence Fest, will remain virtual this year. For more ideas on how to celebrate festival season from home, including where to get the best fest food, hear the best fest music and create your own mini fest, see here.
Stay tuned for more summer festivals as they're announced.
Explore NOLA's great indoors
Beat the heat in some of the city's most wonderful, air-conditioned institutions. New Orleans is home to the #2 Museum in the World (TripAdvisor), the National WWII Museum, and you don't have to be a history buff to dive into the museum's totally engaging and interactive exhibits. Art lovers have plenty of ground to cover, from New Orleans Museum of Art to The Ogden Museum of Southern Art to the galleries along Julia Street. Anyone who wants a behind-the-scenes glimpse into making Mardi Gras happen should head to Mardi Gras World, too. JAMNOLA is one of New Orleans' newest attractions that offer a glimpse into the music, art and culture of New Orleans through various interactive and highly-Instagrammable exhibits.
Have family fun
New Orleans summers provide tons of opportunities to snag great rates wherever you go. Receive free admission to various museums and attractions depending on the day of the week, like the New Orleans Museum of Art on Wednesdays. Check out our 35 Free Things to Do this Summer here. Additionally, be on the lookout for temperature drinks, a program that many restaurants follow: when the temperature spikes past a certain point, ice cold cocktails dip in price.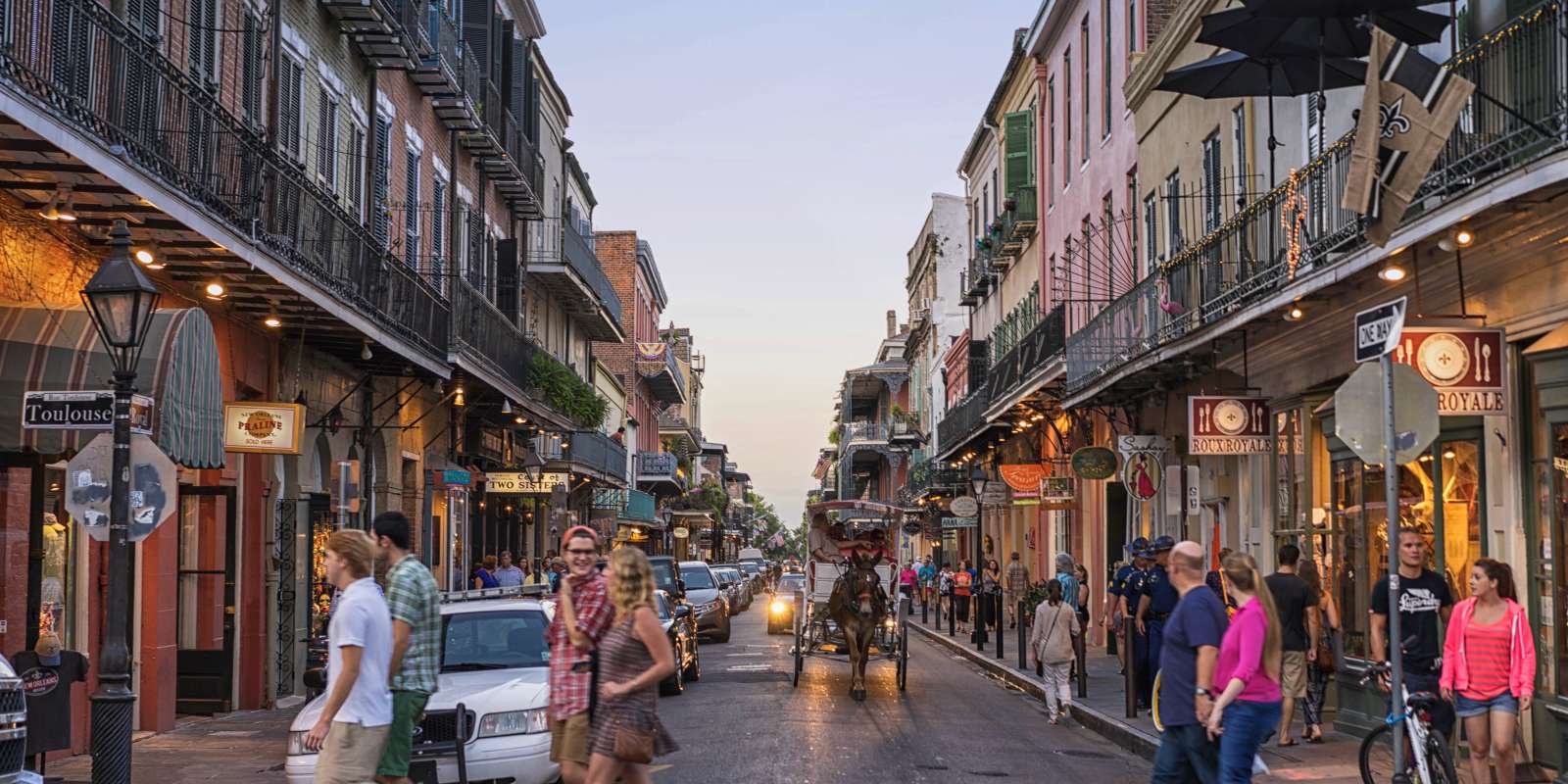 From custom packages to curated itineraries, plan the perfect getaway with our guide to summertime in New Orleans.