Burgers aren't hard to come by in New Orleans, though they may not be a staple of our cuisine. Still, more restaurants than not offer some version of their own, from cheeseburgers to veggie burgers, plain or loaded with toppings. 
Whether it's a greasy spoon or diner situation like The Camellia Grill or Clover, or more upscale offerings like the LPG Burger at La Petite Grocery or the Doris Burger at Doris Metropolitan, you truly can't go wrong no matter the restaurant type. 
And for those who prefer their burgers meatless, the red bean burger with housemade pickle preserves at Cowbell is a standout, as is the messy-in-the-best-way V Spot from Vegan Wit' A Twist. 
And for unconventionally sized burgers, check out the hamburger po-boy from Parkway or grab an order of sliders alongside your donuts at District. 
There's no beef with the burger scene in NOLA. Find out where you can get one below.   

Best Burgers in NOLA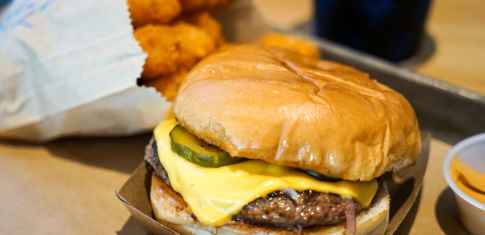 Best Burgers in NOLA