November is a month made for eating. After all, the biggest food holiday of the year happens this month–you gotta get yourself in the mindset now. And while the end of the month might be turkey time, we've got other meals on the brain for the first half of the month. 
First of all, we're beyond excited to welcome back a few of our old favorites, including Maypop and Emeril's (see more new restaurants here). 
Or maybe the change in weather has you craving gumbo, in which case, Neyow's is one of our top spots. Newer to the gumbo game? Kin, which used to be our go-to for ramen. Now they're serving up fried chicken and spicy gumbo. Finally, we also love grabbing a bowl of gumbo over at Chef Eric Cook's lower Magazine Street eatery, Gris-Gris. 

Where to Eat in NOLA in November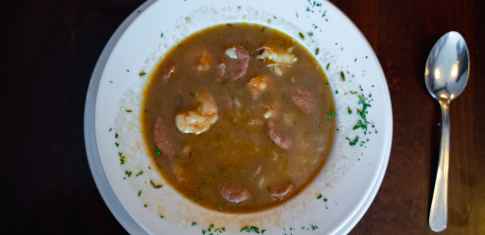 Where to Eat in NOLA in November