Springtime in New Orleans is the ultimate time to get outside and enjoy food and libations with friends. Easter brunch specials have us eager to put on our Sunday best, and breweries keep stacked social calendars with live music and epic food trucks, to make soaking up the spring breeze an absolute joy. So, put on some pastels, grab a pint of locally brewed beer, and get ready to welcome April with open arms.
April 4th is Easter Sunday and should you decide to give your kitchen a break and go out for a nice brunch this year, you've got options. Ralph's on the Park, Bywater American Bistro, Jack Rose, and Toups Meatery are all hosting Easter brunch specials that include delicious items like roti with smoked salmon, spiced lamb chops, crawfish, steak & eggs, crawfish pies, and BBQ Mississippi rabbit. 
There's been a lot of hype right now surrounding breweries that offer ample outside seating and are featuring live music. Miel, located in the Irish Channel on Sixth, has a great lineup of weekly food pop-ups where you can get delicious items like Southern's fried chicken sandwiches and Viet-style crawfish. Thirsty Thursday gets more fun with their Wolf 'N' Swallow charcuterie boards pop up from 4-8 p.m. and they even offer outdoor yoga at 10 a.m. on Saturdays throughout April. Southern's also makes an appearance on the schedule at Zony Mash Beer Project, located off South Broad near the Broadmoor neighborhood, as well as Zee's Pizza on Thursdays and Saturdays with their spicy meatball and pepperoni pies and the diner-style cheeseburgers from Bub's Burgers on Fridays from 3-8pm. 
 
We hope you're all looking forward to getting outside, enjoying some locally brewed libations, and supporting some local restaurants and pop-ups this April!

Where to Eat in April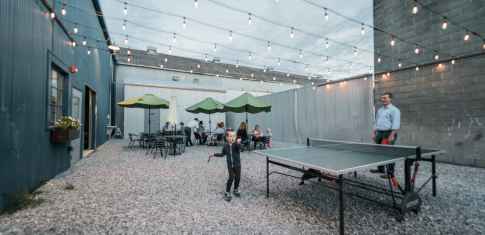 Where to Eat in April