The saying "April showers bring May flowers" could not be more true for New Orleans. The jasmine is in full bloom and its intoxicating smell, which seems to be synonymous with the beginning of summer, has us finding every excuse to be outside.  
We're kicking off the month celebrating Cinco de Mayo at some of our favorite outdoor taco spots. Whether it's the fried oyster tacos at Galaxie, the truly addictive charred broccoli tacos out on the patio at Barracuda, or the crispy beef belly tacos at Val's sleek gas-station-turned-cantina, there are enough options to keep your taco tooth satisfied all month long. 
We're also celebrating Asian Pacific American Heritage Month in May by eating at some of our favorite Asian-owned eateries around town. We're particularly excited that Metarie's Wishing Town Bakery opened a second location conveniently located Uptown on Magazine Street so that we're that much closer to some of the best dumplings in the city. And speaking of dumplings, lovers of Sichaun cuisine will especially appreciate the spicy offerings at Dian Xin, where the soup dumplings are a must. Craving Indian? Swing by Saffron on Magazine Street for traditional dishes, as well as Indian spins on New Orleans classics, such as the curried gumbo. 
Finally, May is an excellent month to celebrate moms, and what better way to celebrate than by treating her to brunch. For a more traditional brunch, you can't go wrong with Arnaud's, followed by a stroll around the French Quarter. For more contemporary options, try out Atchafalaya in the Irish Channel, or Mister Mao and La Petite Grocery further Uptown. For more ideas on celebrating mom in NOLA, click here. 
Where to Eat in May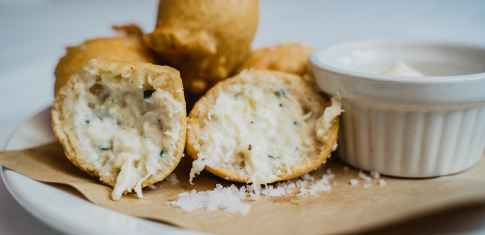 Where to Eat in May