Picking a restaurant that pleases the whole family is no small task. Enter COOLinary–the month-long, end-of-summer tradition where New Orleans' finest restaurants offer enticing multi-course, pre-fixe meals at even more enticing prices (think $25 and less for lunch and $50 or less for dinner and brunch). And while you may not associate "multi-course" and "pre-fixe" menus with kid-friendly dining options, there are plenty that are sure to be a hit with the whole family.
Whether it's COOLinary menus with tons of flexibility, like Commander's Palace, which offers a huge number of options for each course, Or the carnivorous menu at Boucherie, where dinner starts with fried green tomatoes and a watermelon and avocado salad, either pulled pork or beef brisket for a main, and their famous Krispy Kreme Bread Pudding for dessert. Bonus points – you can ride the streetcar to both of these restaurants to add to the adventure.
Or you can seek out restaurants where parents can opt for COOLinary while still finding plenty on the standard or kids' menus for even the pickiest eaters. Atchafalaya's COOLinary menu includes dishes like Fresh Spaghetti Crab Diavolo and Crispy Duck Confit for the adults, while the kids can order fried shrimp, chicken tenders, or buttered noodles from the kids' menu. Nearby Basin's COOLinary brunch menu features a fried catfish po-boy and pecan ooey-gooey cake. Birdy's Behind the Bower offers a fancy grilled cheese on their COOLinary lunch menu, but their standard menu is full of super fun, kid-friendly dishes like funfetti bubble waffles, French toast, and Claire's Cookie Cereal, which is a bowl full of mini chocolate chip cookies, merengue mallows, and berries.  
With nearly 100 participating restaurants, there's something for everyone and no reason to not bring the kids along for some COOLinary fun. See below for some of our top picks for family-friendly COOLinary restaurants. 

Kid-Friendly COOLinary Picks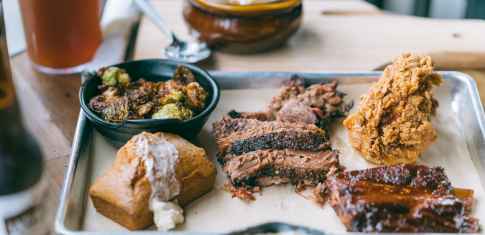 Kid-Friendly COOLinary Picks