In New Orleans, you can eat like royalty on a dime. From beignets to fried chicken, oyster happy hours, and more, there's certainly no shortage of affordable bites. But sometimes, you just want to splurge. Whether you're celebrating a birthday or anniversary, a career milestone, or just looking for an excuse to get dressed up and treat yourself, New Orleans has a plethora of splurge-worthy, special occasion spots to try out when you want to really go all out on an unforgettable meal.
For most of us, fancy dinners aren't everyday occurrences, so the list of restaurants you've been wanting to try might outgrow the budget you've set aside to try them. That is until COOLinary happens. For the entire month of August you can stretch those dining-out dollars a little further with pre-fixe meals at some of the city's best restaurants for less than $25 at lunch and $50 at dinner or brunch.
While all of the menus have left us salivating, there are definitely a few places that are on our "special occasion" list that pop up on COOLinary and give us the chance to ball out on a budget. Be sure to treat yourself to at least one of these splurge-worthy spots during COOLinary this year. 
Looking for even more COOLinary? Browse all the menus here. 

Splurge-Worthy COOLinary Picks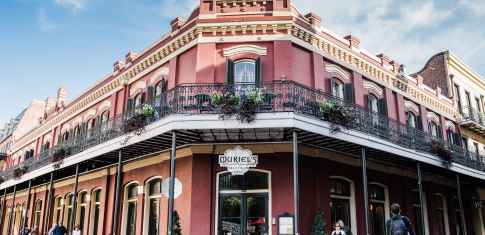 Splurge-Worthy COOLinary Picks