Moonlit balconies, hidden courtyards, and charming sidewalk bistro tables where you can watch the world go by... add in specially curated, multi-course menus at some of the city's top restaurants, and you've got all the makings of an ideal al fresco dining experience. 
If you're in the market for a more casual dinner, both Katie's and Picnic Provisions and Whiskey have a laid-back, neighborhood feel with contemporary Southern cuisine. Or enjoy the sleek, plant-filled patios and modern cuisine at Copper Vine or The Bower.  
Looking for views? The balconies at Tableau and Muriel's have some of the best in the city, with opposite vantage points of beautiful Jackson Square. No matter which one you choose, you'll be sure to enjoy an unforgettable meal in an even more unforgettable setting. 
Browse some of our top picks below or click here to see all participating restaurants. 

Restaurant Week New Orleans Featuring Outdoor Dining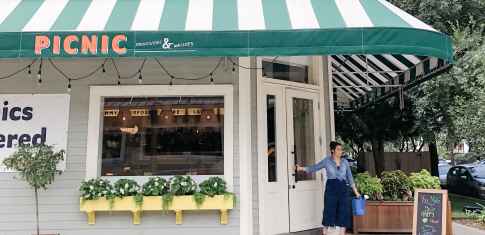 Restaurant Week New Orleans Featuring Outdoor Dining