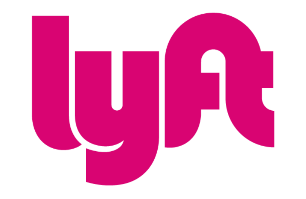 LYFT ANNOUNCES OFFICIAL PARTNERSHIP WITH LSU ATHLETICS
The Official Rideshare Partner Kicks-Off Tiger Season

BATON ROUGE, La., August 31, 2018 – Lyft, the fastest growing rideshare company in the U.S. is pleased to announce its partnership with LSU Sports Properties, serving as the Official Rideshare Partner of LSU Athletics.
Along with in-venue signage and event marketing, this partnership creates additional transportation options for fans arriving at and departing from LSU Athletics events in Baton Rouge.
Lyft additionally provides a responsible and reliable transportation option to fans in the Greater New Orleans area who might prefer to "stand up and roar" locally during games.
First-time Lyft riders who use promo code "GEAUXTIGERS" will receive up to $5 off their first four rides and fans are encouraged to download and ride with Lyft.
"We're thrilled to be the official rideshare partner of LSU Athletics," said Jessica Inman, Lyft Louisiana Market Manager. "Partnering with the LSU community connects fans with Lyft's responsible, reliable, and affordable service. With a fleet of local drivers in both New Orleans and Baton Rouge, we are looking forward to the start of the season."
"LSU Sports Properties works hand-in-hand with the athletics department in an effort to constantly improve our fans experience," said Ward Wyatt, general manager of LSU Sports Properties. "With Lyft as the Official Rideshare partner of LSU Athletics, we are able to provide another transportation option to our fans getting to and from athletics events."

ABOUT LYFT
Lyft was founded in June 2012 by Logan Green and John Zimmer to improve people's lives with the world's best transportation. Lyft is the fastest growing rideshare company in the U.S. and is available to 95 percent of the US population as well as in Ontario, Canada. Lyft is preferred by drivers and passengers for its safe and friendly experience, and its commitment to effecting positive change for the future of our cities.
ABOUT LSU SPORTS PROPERTIES
LSU Sports Properties is a division of OUTFRONT Media Sports and is the exclusive multi-media rights holder for LSU Athletics. OUTFRONT Media Sports, a division of OUTFRONT Media Inc., is the marketing and multimedia rights holder for some of the most prestigious collegiate teams and sports venues across the country. Our creative implementation of in-venue and on-campus digital displays, influence media, marketing affiliation, experiential entertainment, and game day domination benefit universities, alumni, students, and passionate fan bases. Bringing to life these valuable, eye-catching, engaging and results-driven assets attracts a highly sought-after audience for our advertisers.
###
Denise Davila
DEVENEY | Senior Account Executive
504.949.3999 ext. 212
ddavila@deveney.com
www.deveney.com