If you're not in New Orleans this Mardi Gras season (January 6-February 16, 2021), you can still experience a taste of Carnival magic with a king cake from one of our local bakeries or restaurants. Traditional, filled, savory, or sweet, ship yourself a treat directly from New Orleans this Mardi Gras. 
For international orders, call Adrian's Bakery or Haydel's Bakery.
The following are available for shipping nationwide.  
 

Bakeries That Ship King Cakes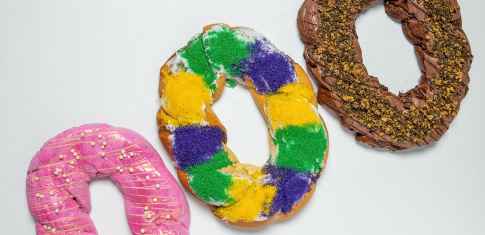 Bakeries That Ship King Cakes