If you're not in New Orleans this Mardi Gras season (January 6 - February 21), you can still experience a taste of Carnival magic with a king cake from one of our local bakeries or restaurants. Traditional, filled, savory, or sweet, ship yourself a treat directly from New Orleans this Mardi Gras. 
For international orders, call Haydel's Bakery at 1-800-442-1342.
The following are available for shipping nationwide. 

Bakeries That Ship King Cakes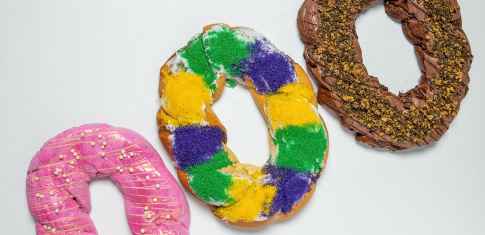 Bakeries That Ship King Cakes